Break Bulk / Chartering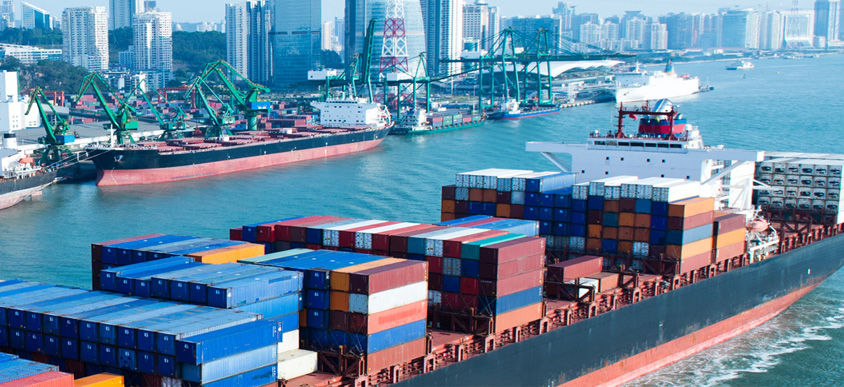 The Trinity is the USA Based shipping company providing overseas Liner Break-bulk services to the USA trade. The Trinity arranges carriage of Break-bulk cargoes on a space charter basis from various regions across the globe including USA and Far East. This is offered for imports and exports in & out of India, which include shipments of Over-Dimensional Cargoes (ODC)/ Project cargoes/Heavy Lift cargoes/IMO Class I Cargoes and containers. The Trinity continues to operate its India-UK Continent Break-bulk service regularly from European ports to India jointly with Rickmers Linie, on a space sharing basis on their vessels.
Chartering
The function of Chartering Department is of a corporate nature. The Chartering Department is responsible for meeting all the requirements of the Trinity related to in/out chartering of all kinds of ships. In/out chartering requirements are communicated to the Chartering Department by the concerned departments. Accordingly, the department enters the requirement in the market through weekly broker meetings or any other day during the week (depending upon urgency), as per the chartering procedures laid down. Negotiating officers then negotiate and finalize the business.
The businesses or vessels are normally fixed through broking channels or sometimes directly with owners or charterers. Once the business or vessel is fully fixed, all the necessary documentation is done as per the chartering procedures laid down. The Charter Party is drawn and passed on to concerned department for necessary action. Besides the above, the Chartering department is also involved in:
● Providing market information to the management through daily/monthly reports.
● Preparing monthly reports on in/out chartering fixtures concluded by the department.
● Forwarding brokerage commission Debit Notes to concerned commercial department for payment of brokerage commission after C/P is signed.
● Conducting weekly meeting with empanelled brokers.
● Reviewing performance of the brokers on a periodic basis.
Clients expect smooth operation and optimum utilization of vessels in accordance with Charter Party provisions. In order to give clients the best services, the concerned operation departments (Technical and Commercial) are in constant contact with the vessels/various agencies/clients so that the operations are executed as per the clients expectations and C/P provisions.
In case of disputes, the endeavor is always to sort them out amicably. However, disputes where an amicable solution is not possible are referred to an Arbitrator, as per the Charter Party provisions regarding arbitration.